SEO Tips & Tricks: What It Is and WHY You Need To Do It
#BlogArticles
SEO, which stands for Search Engine Optimization, refers to the process of increasing website traffic by ensuring your website appears high in search engine search results.
To simplify: It's essentially the difference between the sixth page and the first page on Google.
The bad news? SEO is a long-term, work-in-progress strategy. The good news? When done correctly, it can skyrocket your business.

SEO can be tedious and time-consuming for business owners. There's a lot you need to know about how to improve your ranking – which is why many entrepreneurs hire a third-party company (*ahem* us) to optimize their website for them.
…you know, seeing as we have the experts here at headquarters.
HOWEVER, if you're ready to tackle the beast, we have a few industry secrets that may help your DIY SEO (we love abbreviations!).
1)    Mind your (key)words.
There is this GLORIOUS device called the Keyword Planner on Google Ads. By using it, you can find out all of the ACTUAL words that ACTUAL clients in your ACTUAL industry are searching for.
Wow – precise. When you learn your keywords, you can get to work.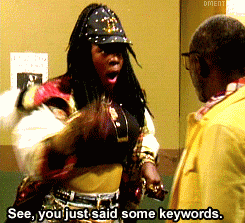 You're going to pump them into your copy, your URL's and even the back-end of your website.
2)    Keep it fresh.
No seriously, keep it fresh on your website. Upload relevant blogs for your industry, update web copy when necessary, and don't let things get outdated.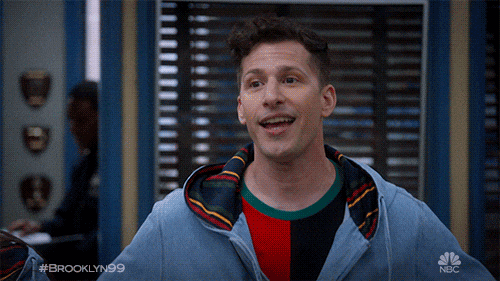 Google isn't going to favour your website if you're out of the loop or if you're not staying relevant.
Stay on top of your website and Google will become your friend.
3)    Leave no stone unturned.
Do you know those snooze-worthy, back-end descriptions that you think don't really matter?
They do. The meta-descriptions, and the jpeg descriptions? Important. Very, very important.
All of the copy on your website should be relevant, on point, and SEO friendly. Anything you see that is an onslaught of letters or numbers that WordPress automatically generated for you should be edited to Google glory.
4)    Carefully chose your URLs
We know that you spent hours strategically planning your website URL – after all, you are a business owner. Subsequent pages (AKA pages-that-aren't-the-home-page) will be automatically generated into, well, Gibberish.
For example: www.sosmediacorp.com/3otPoD1SNM895g3oWc/
(The above URL does not exist because, as I said, we are experts.)
You have to be strategic with those pages too. Clean up the URL's to reflect what the page is about. Such as www.sosmediacorp.com/blog-SEO
5)    Use third-party websites to your advantage
We know that Yelp can be a bittersweet world (every company has dark, terrifying nightmares about a poor Yelp review). However, third party websites can boost your SEO.
Add your websites to online directories such as 411.ca, Yellowpages and Yelp. Keep all of your information up to date (so it matches YOUR website). Make sure your copy, address, and phone number are on point.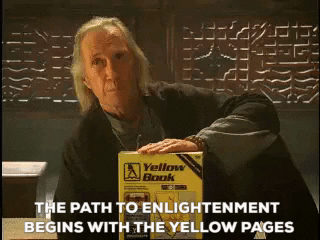 6)    Do not over-optimize
Okay, so, this tip can be tough for the newcomers to SEO — however, it's important. Don't use keyword stuffers and DO NOT use technical language. Consider Google as your old pal that doesn't work in the same industry as you.
If you're an Italian restaurant, don't say: "Exquisitely seared premature Mahi Mahi from the Garde manger. To be 86'd". To be honest, I don't really know what I just said – and majority of your audience doesn't know either. Google won't optimize language that is difficult to understand.
Instead: "Seared Mahi-Mahi prepared to perfection" (Because people can understand that – which means Google can too). If the general public can understand what you're saying, so can Google.
A friendly reminder that SEO is a work-in-progress. Rome wasn't built in a day and, well, neither was your company.
If you need help with SEO, check us out! We can work with you to best optimize your content so it's super SEO friendly.
Stay digital,
SOS Media Corp